VILLAGE OF CULTURE
The Village of Culture award is presented each year by Wychavon District Council to the village or group of villages that presents the best programme of cultural activity for the year. The 2020-21 award has been presented to the villages of Broughton Hackett, White Ladies Aston (including Sneachill), Churchill and Spetchley. This follows a concerted effort by representatives of these villages to get together to present the winning bid of social and cultural activities.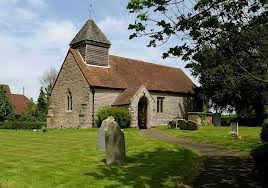 Broughton Hackett
Broughton Hackett is a village in the Wychavon district of the county of Worcestershire, England. It is about 5 miles east of the city of Worcester, on the A442 (Worcester–Stratford road) and according to the 2001 census had a population of 173.
The village lies on the A422 road from Worcester.
The March Hare Pub is a popular local venue, and the village also has an Exclusive Gym and the March Hare Leisure Centre. Select Physio who provide physiotherapy services are located on the floor above the gym.