Summer Event - Saturday July 1st
Afternoon Tea at Maggie's - tea and scones will be served between 3 and 4.30pm. £3.50 per person in aid of St Leonard's Church and Midlands Air Ambulance.
Please call 381840 to confirm your attendance.
Have you registered your interest for Superfast Broadband yet?
Do it here...and help to get Superfast Super Faster
Do you know when this photo was taken? The March Hare was once called the New Inn and this is a shot of it and the 'Parking Place' on the site of the former garage on the A422.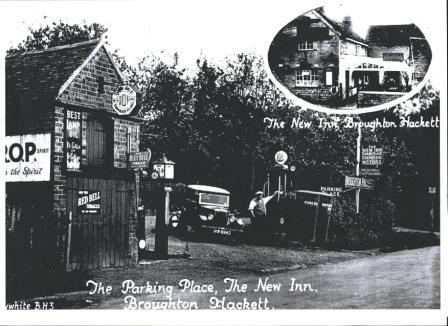 Read about the murdering vicar of Broughton Hackett
Read more about the history of Broughton Hackett, taken from the Pershore Hundred here